Clearly positioned under a brand
The new brand architecture is taking root in the Business Areas, with Steel Europe and Steel Americas merging to become Steel. We will be using end-user industries and product groups to uniformly position ourselves on the market. Here's a short preview of the new concept.
To go along with the changes taking place across the Group, the Steel Business Area will be experiencing a number of changes brought about by the new branding strategy. These relate to the brand architecture – that is, what brands we will use to present our company and products to customers.
Here are the key points. Starting now, thyssenkrupp will be the exclusive umbrella brand, and will encompass all brands and companies. Steel (not Steel Europe) will be consistently used in communications with customers in reference to our steel business, including CSA. Steel will likewise no longer have its own logo or claim.
Categorization into end-user industries (automotive/trucks, construction, packaging, etc.) and product groups (hot-rolled strip, electrical steel, packaging steel, etc.) will take place within the Business Area. This is where the product brands (TriBond, PowerCore, SCALUR, Rasselstein products, etc.) will be positioned.
To illustrate what this means in real terms, let's take Rasselstein as an example. In the future, it will go under thyssenkrupp Packaging Steel. In other words, customers will no longer buy tinplate products from Rasselstein. Instead, they will purchase Rasselstein products from thyssenkrupp. The advantage of this strategy is that the decades-old ­Rasselstein name remains in place, keeping all the positive connotations that go along with it.
thyssenkrupp also stands to benefit in that brands and companies are now brought together, thus strengthening the umbrella brand. By contributing to the uniform market presence of the company, they act as key pillars of the entire Group. They are part of a more efficient structure that presents a clearly defined brand profile to customers, the general public, and most importantly, our employees.
And our customers know that thyssenkrupp stands for reliability, professionalism, and partnership. A uniform profile strengthens the company's market presence, and we are capable of achieving more when we are one. There will be a few exceptions here. Examples include HKM and Tagal joint ventures or holding companies. In this case, the existing company names will remain in place for legal reasons.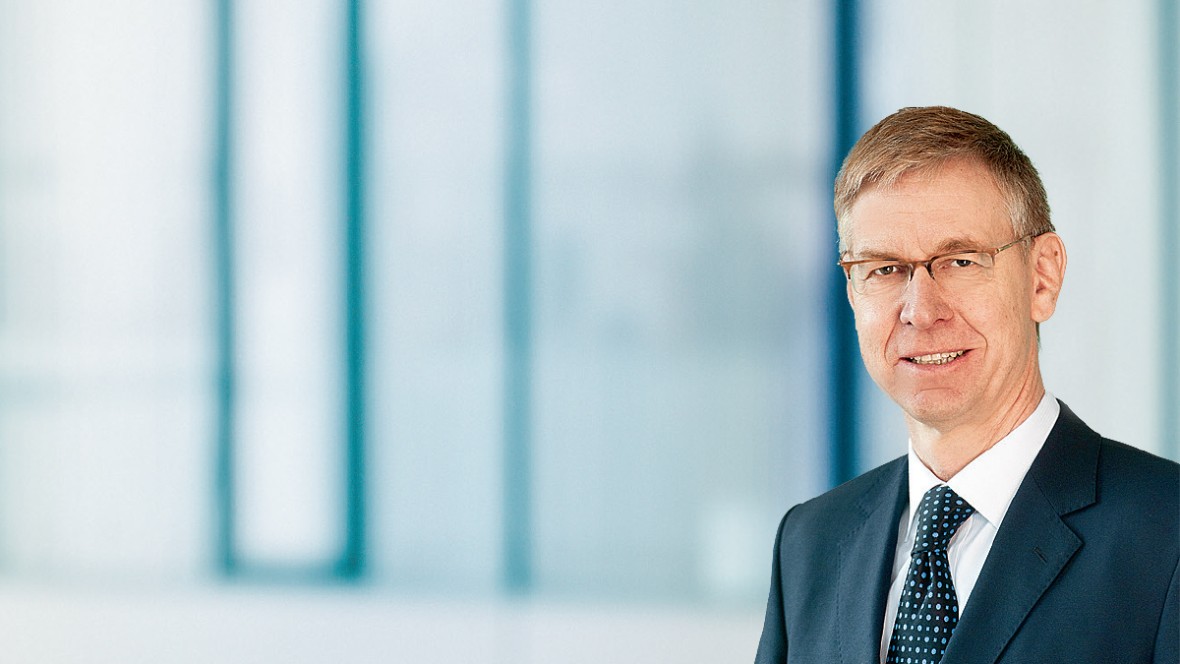 "The new brand clearly establishes that the customer is our number one focus, and that we are constantly working to deliver on our value proposition."
Heribert R. Fischer,
Director, Sales & Innovation
"I think it's great that thyssenkrupp is taking up branding and brand architecture and repositioning ourselves in this area. This will in no way diminish the status of Rasselstein. Instead, we will continue to leverage our strong product brand to sell high-quality packaging steel."
Ulrich Roeske,
Managing Director, ThyssenKrupp Rasselstein
"The new brand architecture allows us to streamline the market profile of our steel business. This increases transparency from a customer perspective while also delivering real benefits from the sales team, thanks to the simple new structure."
Bernhard Osburg,
Director, Sales Automotive
"The new branding is opening up great opportunities to leverage the thyssenkrupp precision steel strip product group to improve our international marketing."
Jens Overrath,
Managing Director, Hoesch Hohenlimburg GmbH