New training center in South Africa: dual vocational training for a successful future
In the first year of the thyssenkrupp's new training center, 30 to 35 apprentices will learn everything there is to know about their future technical careers. What is particularly important to the managers is the balance between theoretical basics and practical experience. The project is set to significantly expand over the next three years.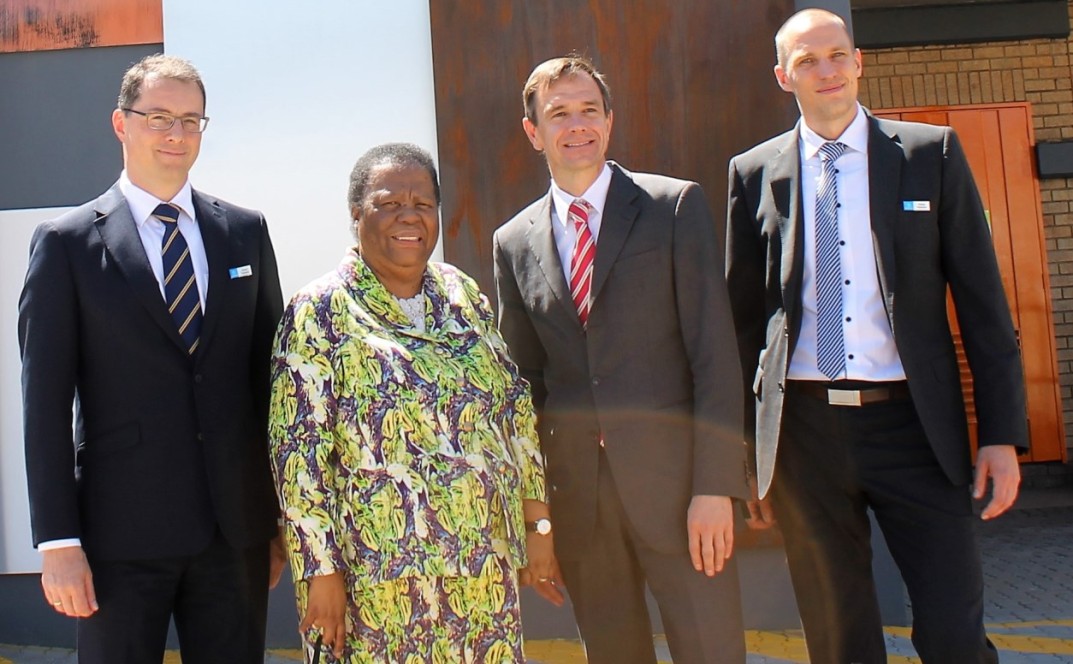 The foundation for a successful career will soon be laid on more than 1,300 square meters in Chloorkop, Johannesburg. Practical training is possible on the ground floor, where modern machines are available. On the first floor, the trainees also learn the theory.
These two pillars are based on a very successful role model. The dual vocational training system, which we know in Germany, is now recognized all over the world as a proven training method. The principle for this is practical training on the one hand and schooling in vocational schools on the other.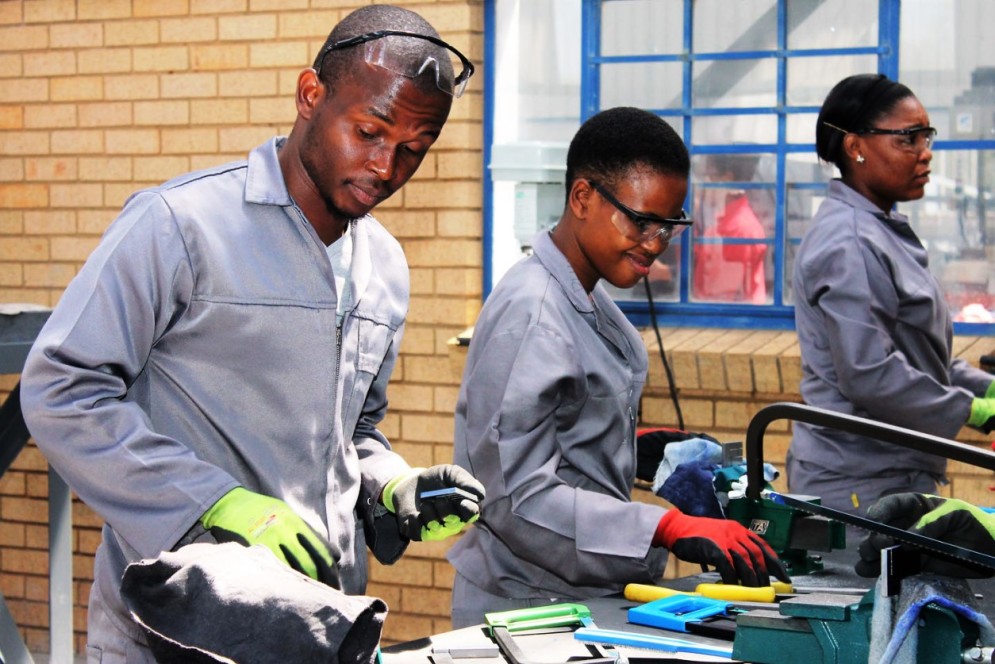 Dual vocational training is part of thyssenkrupp's corporate culture
At thyssenkrupp, dual vocational training has been an integral part of corporate culture for years. We also apply this principle at our locations around the world - with success. "Whether commercially or technically oriented, the dual vocational training program offers an excellent start to professional life," said thyssenkrupp CHRO Oliver Burkard last year at a meeting with the labor ministers of the G20 countries. There, Burkhard presented the dual vocational training program at thyssenkrupp.
Germany is now working with more than 100 countries that want to implement the dual vocational system concept in their own countries. According to the Federal Foreign Office, over 600 German companies are creating around 100,000 jobs in South Africa.
20 million new jobs must be created in Africa every year
On the continent Africa, much is under development. Experts say that Africa's population would double by 2050. Every year, 20 million new jobs have to be created. The dual vocational system has proven its worth in Germany and other countries against youth unemployment and a shortage of skilled workers and is also intended to help meet the challenges in South Africa.
"Young talents in Africa are the future of the continent. We want to unlock their high potential through training measures. I'm impressed what has already been achieved here in South Africa. The opening of this training academy is another chapter in this success story. I am sure that together we will achieve a lot," says Marcel Fasswald, CEO of Industrial Solutions at thyssenkrupp. "Engineering is a people business. thyssenkrupp attaches importance to training young talents around the world to meet high international standards and make important contributions to the further development of their national economies. We are investing both in the sustainable future of our company and in the future of the regions in which thyssenkrupp operates."
Training center in South Africa to accommodate even more young talent soon
Philipp Nellessen, CEO of thyssenkrupp Industrial Solutions Sub-Sahara Africa, also sees the opening as a clear sign of future cooperation in the region: "We want to develop exceptional skills in Africa for Africa and that is the clear goal we have set for ourselves. We opened this training academy deliberately in the local community to build on infrastructure to allow untapped potential to develop." The project will become even bigger in the next few years: By 2021, up to 120 apprentices per year are to prepare for a successful future at the training centre in Johannesburg.